HS CHAIN is short for Anhui Huangshan Hengjiu Chain Transmission Co.. Ltd. Founded in 1975, HS CHAIN has become a leading industrial chains manufacturer in China. We specialize in providing world-wide industrial enterprises with systemic solution for chain transmission and conveying. So far, we have developed over 6000 types of chains for bear and beverage machinery, road-construction machinery, agricultural machinery, tobacco machinery, petroleum machinery, mining and metallurgical machinery, cement conveyor, woodworking machinery, forklifts, sugar mill machines as well as household appliance and automobile production lines.
Our factory covers an area of 120,000m2, where 70,000m2 areas are covered by buildings. We own a complete set of chain processing equipment for material restructuring, cutting, stamping, welding, heat treating, assembling, etc. and our annual output of industrial chains is up to 30,000 tons. Currently, we have 630 employees. Over 70% of our employees have more than 5 year's experiences in this industry. In addition, we have a group of skilled and experienced employees in R&D, quality control, manufacture, sales and service.
HS CHAIN is an ISO9001 and API Spec Q1 approved enterprise. Since its inception, it has been committed to the exploration and research of transmission chains and development of new chains. We employ state-of-the-art manufacturing technology and equipment to improve chain quality and expand production capacity so as to offer customers high quality and diversified products and services.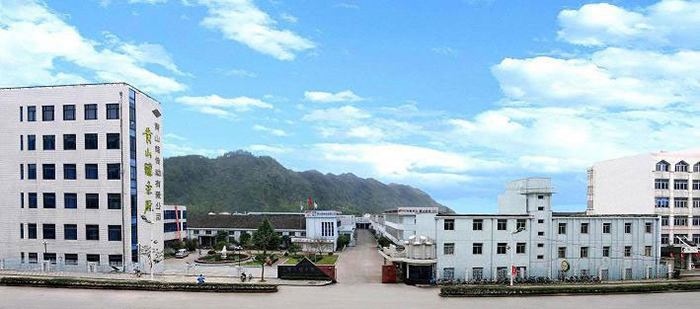 Products
With close to 40 years of experience, we are able to provide a wide range of transmission chains for a variety of industries, including: oilfield chains, forklift chains, agricultural chains, cement-conveyor chains, chains for wood-processing machines, cement industry chains, engineering chains, chains for palm-oil processing lines, automobile chains, chains for wastewater treatment equipment, and more. These chains come with high precision and rigidity, good anti-rust and anti-abrasion performance and are exported to many countries, including the USA, Brazil, Argentina, Mexico, France, Germany, Malaysia, Indonesia, and more.
Applications
Our strong and durable chains are widely used for construction machines, agricultural machines, tobacco machines, mining machines, cement conveyors, wood-processing machines, forklifts, brewery machines, drink-production lines, pump-oil processing lines, sugar refining lines, the daily chemical industry, automobile industry, etc. Available in a variety of specifications, our chains can satisfy the demands of these industries.
Quality Control
In order to provide our customers with high-quality transmission chains and special-purpose chains, we use the highest quality raw materials. For instance, we use SU300/400 stainless steel for the production of our cold-drink and food-processing machine chains, which are rust proof and suitable for the food-processing industry. In addition, our quality assurance system monitors each production detail, from heat treatment and coating treatment, to impact extrusion. We do this to ensure maximum rigidity and stability of our products, even in corrosive and difficult working conditions.
Certificate
HS CHAIN is an experienced transmission chain manufacturer. We were received the ISO9002 certificate in 1997. Our products are in accordance with ANSI, DIN, BS and JIS standards, and they are dependable, even in the worst working conditions.
Services
At HS CHAIN, we have a highly trained sales and technical staff who can offer guidance in choosing the most suitable transmission chain for your specific needs. We also provide after-sale services, in case you should have any problems.
Please feel free to contact us, if you are looking for a conveyor chain, an agricultural chain, a heavy-duty roller chain, a forklift chain, or a washer chain. We look forward to working with you!